How to value added your house when selling by upgrading the Indoor Air Quality?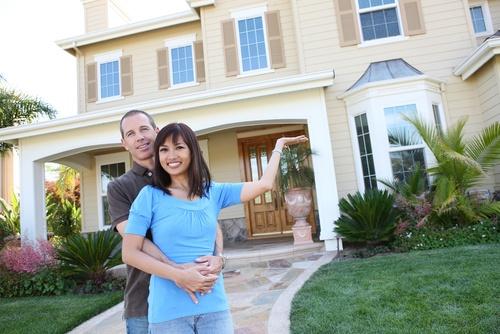 Whether you are looking to increase your property's appraisal value with a view to a sale, or you just want to improve your living space, getting started on home improvements can be a daunting prospect.
You may be asking yourself, "How do I implement home improvements to increase the value of my house without breaking the bank or committing to long-term building projects?"
Every homeowner must pay for routine home maintenance, such as replacing worn-out plumbing components or staining the deck, but some choose to make improvements with the intention of increasing the home's value.
Certain projects can be a wise investment, as they do add to the value of the home. Other projects, however, allow little opportunity to recover the costs when it's time to sell.
Even though the current homeowner may greatly appreciate the improvement, a buyer could be unimpressed and unwilling to factor the upgrade into the purchase price.
A bit of research, or the advice of a qualified real estate professional, can help homeowners avoid costly projects that don't really add value to a home.
Homeowners, therefore, need to be careful with how they choose to spend their money if they are expecting the investment to pay off.
Here are six things you think add value to your home, but really don't.
1. Swimming Pools
Swimming pools are one of those things that may be nice to enjoy at your friend's or neighbour's house, but that can be a hassle to have at your own home. Many potential home buyers view swimming pools as dangerous, expensive to maintain and a lawsuit waiting to happen.
2. Overbuilding for the Neighbourhood
Homeowners may, in an attempt to increase the value of a home, make improvements to the property that unintentionally make the home fall outside of the norm for the neighbourhood, might make the home more appealing but will not add significantly to the resale value.
3. Extensive Landscaping
Home buyers may appreciate well-maintained or mature landscaping, but don't expect the home's value to increase because of it. A beautiful yard may encourage potential buyers to take a closer look at the property but will probably not add to the selling price.
4. High-End Upgrades
High-quality upgrades generally increase the value of high-end homes, but not necessarily mid-range houses where the upgrade may be inconsistent with the rest of the home.
5. Wall-to-Wall Carpeting
Carpeting is expensive to purchase and install. In addition, there is growing concern over the healthfulness of carpeting due to the amount of chemicals used in its processing and the potential for allergens.
6. Invisible Improvements
Invisible improvements are those costly projects that you know make your house a better place to live in, but that nobody else would notice - or likely care about.
A new plumbing system or HVAC unit (heating, venting and air conditioning) might be necessary, but don't expect it to recover these costs when it comes time to sell. Many home buyers simply expect these systems to be in good working order and will not pay extra just because you recently installed a new heater.
It may be better to think of these improvements in terms of regular maintenance, and not an investment in your home's value.
Homeowners frequently must choose between an improvement that they would really love to have and one that would prove to be a better investment.
It is difficult to imagine spending thousands of dollars on a home-improvement project that will not be reflected in the home's value when it comes time to sell. There is no simple equation for determining which projects will garner the highest return, or the most bang for your buck.
7. Invisible improvement that provide healthy effects
But when exactly is it to make a significant improvement that will both satisfy the concerns of the current owner and meet the requirements of the future buyer, to also translate into a competitive advantage over real estate products of the same nature or located in a close neighbourhood, why not moving forward with it?
And guess what? If this solution with proven performance is affordable, economical and maintenance-free, why this investment, unlike others without impact on the heritage value in the eyes of potential buyers, will enhance the attractiveness of the property?
For a reason that is really very simple to understand: public opinion is more and more concerned by health issues, and consumers are now better informed and therefore more attentive to indoor air quality issues and their corollaries on human health!
If among the six investment items mentioned above most have little or no impact on the value of the property from the buyer's point of view, the modest $1,500 expense in an advanced indoor air quality control technology system can prove to be highly lucrative against it!
Because Clean Air matters with every breath!