HCS-APT Humidex Apartment Unit with HCS Technology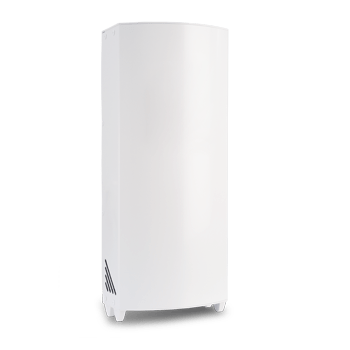 Reduce humidity levels and improve air quality year-round
No filters to clean and no buckets to empty
Quiet, unobtrusive, and compact
This slim-profile, energy-efficient, automated, quiet and discreet unit is equipped with patented smart technology.
Whether you are away for extended periods, or turn the air conditioning on, the sensors will detect the changes and automatically set the most efficient operating mode.
What's more, you will not have filters to clean or buckets to empty, and this unit is very energy-efficient, using only 24 Watts. Plus, as an option, you can add the HCS control unit that offers additional features and settings. For instance, you could adjust the desired level of humidity, change the maximum ventilation speed and set the timer. It is the perfect solution for addressing air pollution and excess humidity that can cause mold and unpleasant odors in your apartment.
This unit DOES NOT USE myHOME technology
Surface area
up to 2000 sq. ft.
Control unit
Humidity Control System with Internal Digital Sensor
Model
Humidity Control System
Installation area
Above-Ground Model for on-slab home, apartment, or condo use
Dimensions
H 24" x W 9.5" x D 5.5"
Electrical
34W Max / 115 V @ 60 Hz
Equiped with a carbon monoxyde detector
No
Warranty
5-year limited warranty – 2 years on the control unit