GVS-SD2 Humidex Digital Garage Unit with CO Sensor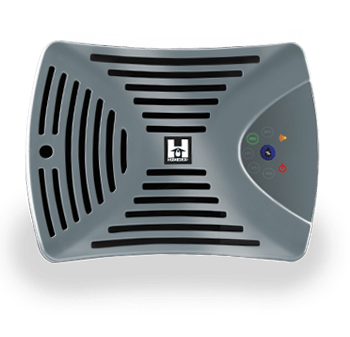 Features a carbon monoxide (CO) sensor
Operating cost: a few cents a day
Easy to install, effortless to maintain, and never any water to empty
The GVS-SD2 unit reduces mold, odors and contaminants and protects your tools and equipment from rusting.
This unit also features a carbon monoxide detector.
The Humidex® GVS-SD2 garage ventilation system is perfect for garages, greenhouses, sheds and baby barns. Improve the air and eliminate excess humidity, air pollutants and dangerous fumes with this a multipurpose humidity control system.
By choosing our new digital garage and multipurpose ventilation system with a built-in carbon monoxide (CO) sensor, you can now rest assured that when carbon monoxide concentrations reach dangerous levels, this toxic air will be automatically evacuated!
Your Humidex® garage unit will:
remove stale, poor quality air
reduce mold, mildew, odors, and contaminants
protect your tools & equipment from rusting
prevent cracks and leaks with drier floors
The EPA and CMHC both recommend a garage ventilation system for homes with an attached garage to reduce the potential for toxic fumes entering your home. Our quiet, compact, and impact-resistant garage unit has proven it can accomplish this for only pennies a day.
This unit DOES NOT USE myHOME technology
Surface area
up to 750 sq. ft.
Control unit
Digital control unit
Installation area
Garage and multipurpose ventilation system
Dimensions
H 6.5" x W 9" x D 4"
Electrical
31 W Max / 115 V @ 60 Hz
Equiped with a carbon monoxyde detector
Yes
Warranty
2-year limited warranty