Eliminate Odors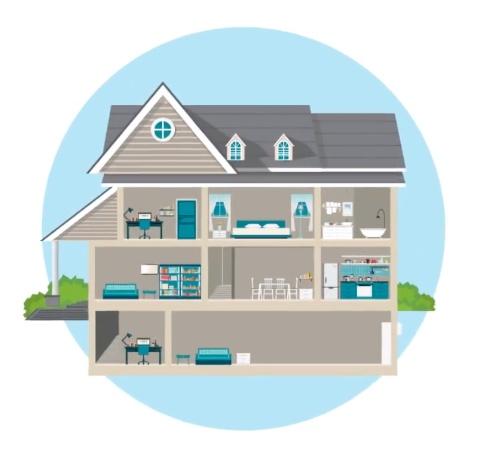 Odors are particularly unpleasant and can be difficult to eliminate. Musty odors remain in the home because of poor ventilation. To fix this problem, first thoroughly air the room. Reducing the odor makes it less unpleasant and easier for you to move on to the next step of removing the cause of the musty odors.
Particularly unpleasant and difficult to eliminate, musty odors are the result of poor ventilation in an area where air humidity is not controlled.
If you are facing this problem, you must remove mold and mildew to resolve the issue.
Before cleaning the mold, thoroughly air the room. The odor will have diminished making it less unpleasant and easier for you to move on to the next step.
Instead of using bleach, as is often suggested, why not try one of the following "homemade" recipes? They are effective and much less toxic.
For the bathroom, mix a cup of white vinegar with 2 tablespoons baking soda. Brush the surface with the mixture and let sit for at least 10 minutes, then rinse.
On walls, mix equal amounts of water and white vinegar and scrub.
On carpets, sprinkle with about a teaspoon of baking soda and spray with white vinegar. Let sit overnight then vacuum.
On fabrics, rub stains using a soft toothbrush before putting in the washing machine.
Given that poor ventilation and humidity are the principle factors contributing to mold, to prevent a reoccurrence of the same situation, consider having an efficient ventilation system installed.
Get product help and expert opinions from our qualified professionals.