Improve Air Circulation Indoors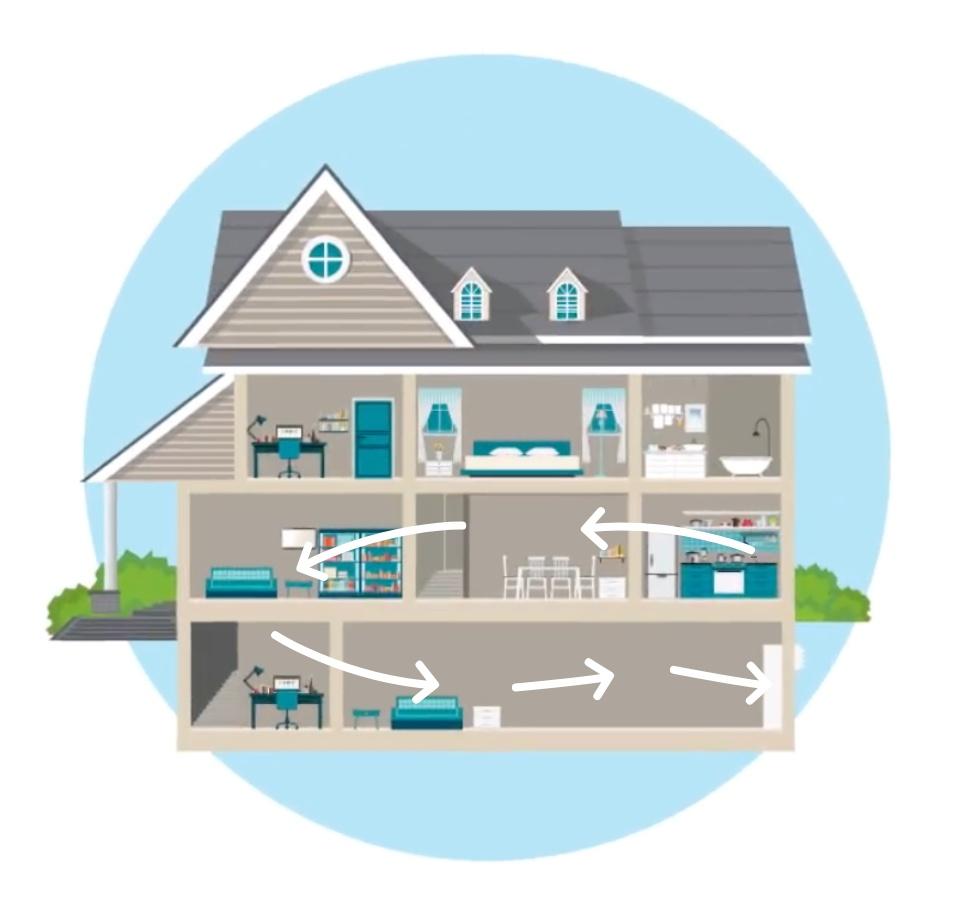 The air inside you home may not be as clean or as healthy as you might think. Just when newer and renovated homes have become increasingly airtight, the modern-day use of chemicals, synthetic materials, and water consumption is increasing as well. Increased ventilation is needed to help balance this. Given that the buildup of toxic air is associated with numerous health problems, it's time to get that air moving.
The air inside your home may not be as clean as you think.
Chemicals, synthetic materials and improper ventilation all contribute to poor indoor air quality and, given that this is associated with numerous health problems, it is better to take precautions.
Air out the home. Take advantage of the fresh air outdoors and open the windows for a few minutes every day. Leave the doors open inside and leave enough space between furniture for air to circulate.
Use exhaust fans. Install an exhaust hood in the kitchen and a fan in the bathroom to remove steam and vapor.
Pay special attention to cleaning. Vacuum frequently, watch for the development of mold, and choose non-toxic products.
Use an efficient ventilation system and keep it maintained.
Improving air circulation will have a direct impact on air quality. Follow these tips regularly and you will feel the difference.
Get product help and expert opinions from our qualified professionals.